About the Caladesi Island Ferry
Caladesi Island Ferry Service is a family-owned and operated business located in the beautiful Gulf Coast of Florida. We have been providing reliable and affordable transportation to Caladesi Island State Park for over 50 years.
Our ferry service is the only way to access Caladesi Island, a secluded paradise located just off the coast of Clearwater Beach. The island is home to stunning white sandy beaches, clear blue waters, and an abundance of wildlife. It is the perfect place to relax and unwind, away from the crowds and hustle of the mainland.
We are dedicated to providing our customers with the best possible experience. Our ferries are comfortable and spacious, and our friendly and knowledgeable staff is always happy to assist you with any questions or needs you may have. We offer daily round-trip ferry service to Caladesi Island.
Thank you for considering Caladesi Island Ferry Service for your transportation to Caladesi Island. We look forward to welcoming you aboard and providing you with an unforgettable experience.
Located In Beautiful Florida
Caladesi Island State Park, Dunedin, Florida
Phone: 727-734-5263
Caladesi Connection Accessibility & Inclusion Policy
The Caladesi Island Connection is committed to making all reasonable efforts to ensure that its facilities, programs and services are accessible to, and usable by, all people, including those with disabilities. The policy reflects the commitment to provide access to the widest cross section of the public and to ensure compliance with the American with Disabilities Act of 1990, Section 504 of the Rehabilitation Act of 1973, the Architectural Barriers Act of 1968, and the Florida Americans with Disabilities Accessibility Implementation Act, Sections 553.501 – 553.513, Fla Stat. (2006). Caladesi Connection will not discriminate on the basis of disability or impairment from reasonable access to any facility or from participation in any program or activity. The Caladesi Connections goal is to provide equal access to all facilities and programs and to treat everyone with dignity and respect.
The Caladesi Ferry runs every day except Thanksgiving and Christmas weather permitting. There are two ferry boats. Departures from Honeymoon Island State Park beginning at 10am year-round. Price and times subject to change.
Pets are not permitted on the ferry.
The taking of live shells is prohibited.
For more info call Caladesi Island Adventure at 727-734-5263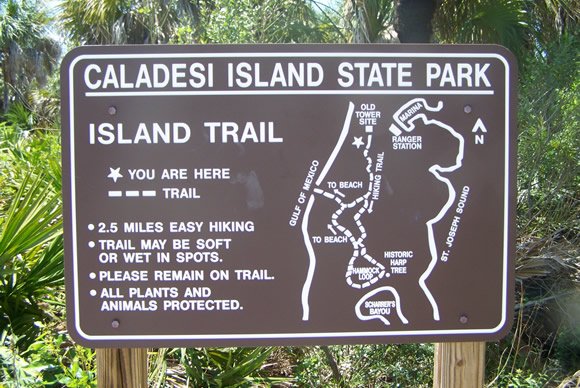 Caladesi Island Trails
Caladesi Island State Park is undoubtedly one of the gems of the Florida State Parks system and it provides a comfortable hike.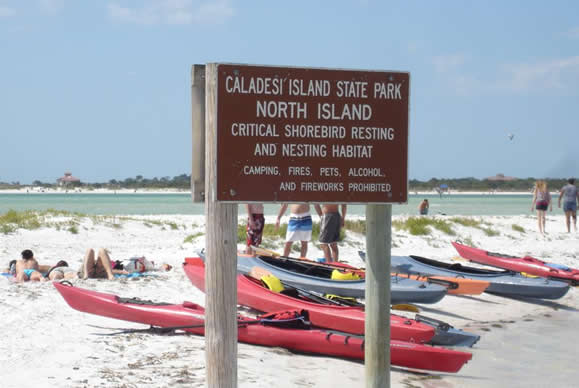 Regulations on Land
Caladesi Island is a protected State park, therefore, alcohol, fireworks and pets are not allowed on the beaches.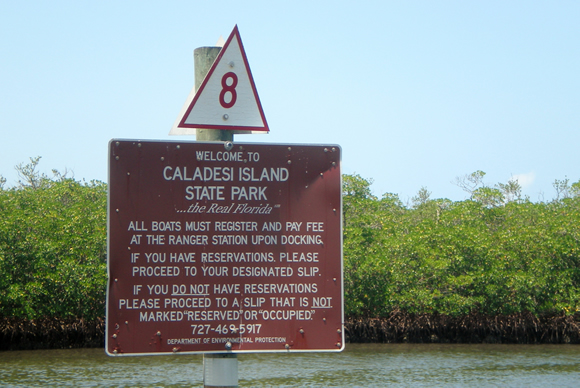 Regulations on Water
All boats must register and pay a fee to dock on Caladesi Island. Reservations could be made ahead of time.